More Board Member profiles coming soon!
Officers
Tamara DeRidder (Chair)
I am second generation immigrant from Belgium on my Dad's side and my Mom has Scottish heritage. Both parents are educators from Michigan that raised a large family south of Knoxville, Tennessee. I moved out to Portland in 1985 with my partner and soon began my graduate program in Urban Planning. We moved to Rose City Park in 1986. I have served as a land use planner in the Portland-Metro area since 1990: Planning Director/Manager in Cities of Sandy, Oregon City, and Fairview, Oregon; Long Range Manager of Vancouver, Wa; and my own practice as TDR & Associates since 2007. I have been a member of the RCPNA Board twice. Once for a brief period while working at the City of Sandy and then again starting in 2008. I have served on the Land Use and Transportation Committee this whole time and am currently the Chair of that Committee. I was elected as the Chairwoman of RCPNA in 2014.
Since I began on the RCPNA Board in 2008 I have seen it as my role to empower members of our community by teaching them the tools they need to respond to local issues – primarily having to do with land use activity. I led the 3+-year planning and implementation of our Community Garden at Frazer Park that opened in 2012 with my goal in 2008 to provide those without land a place to raise food during the depression that began that year. Since I began on the Board the number of participants on the Board has grown from 9 to 15 members. I supplied the first 350 email addresses gathered from land use meeting participants over the years as the basis for our MailChimp e-Updates. I am very excited about the work of our committees and continually impressed by improvements made by our Communication's team to the RCPNA.org website, newsletters, and signage. It is my hope that through our expanded use of the NextDoor blog site, invitation postcards, and event signage we will be able to expand our communications platform to become more inclusive of both businesses and residents of our wonderful community.
Vacant (Vice Chair)
Jennifer Santhouse (Secretary)
Jennifer grew up on the East Coast and moved to Portland with her husband Bob Graham in 2008. While walking through the neighborhood, Bob and their chocolate lab, Bernie found their dream house and moved to Rose City Park in 2012 just in time to welcome their son.  Two years later, their home was filled with more joy with the arrival of their daughter.  Now Jennifer spends her free time gardening, running and attending sports events for their two young children.
In addition to her new role on the RCPNA Board, Jennifer volunteers as a member of the Communications Committee which publishes the Rose City Park Review and is working toward her Neighborhood Emergency Team certification.  Her other philanthropic endeavors include the YMCA of Columbia-Willamette Association, Hollywood Rose City Little League, Immigrant and Refugee Community Organization and various animal welfare organizations.
Richard Crockett (Treasurer)
Richard and wife Jeanette have lived in Rose City Park for over 30 years. A retired middle school math teacher, Richard serves as the treasurer of RCPNA and also does the same for The Rose City Timberliners, a local male barbershop singing chorus and for the Genealogical Forum of Oregon. He is a long- time volunteer and supporter of All Classical radio (89.9). He currently works as the Program Operations Director for Chess for Success, a leading non-profit provider of after school programming in Oregon and southwest Washington.
Members
Kelly Davis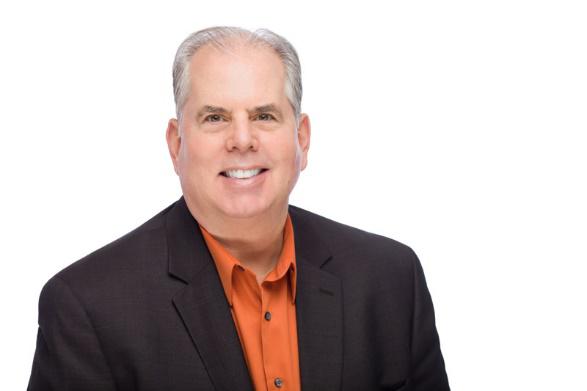 Kelly moved into Rose City Park in 1981 and got involved in the neighborhood shortly thereafter under the urging of a co-worker who was actively involved in the Comprehensive Plan updates for RCP and other issues. As an Architect, Kelly naturally gravitated to Land Use and Transportation (LU&T) issues. He soon became close with the then Chairman of the RCPNA, George Walker. George and Kelly were co-chairs of the neighborhood for a couple of years before Kelly became Chair – the beginning of a 17-year run. In 2010, Kelly was transferred to his company's Washington, DC office and ran that office until his return to Portland in 2017. He rejoined the Neighborhood Association and is currently Co-Chair of the LU&T Committee. Kelly lives in a 1907 Victorian (one of the first houses built in RCP) with his wife Jackie. He has two daughters – Kelsie who is the DA for Union County Oregon and Courtney who is a Structural Engineer in Portland. Kelsie and husband Kyle had his first granddaughter (Addie) in 2017, which pretty much accelerated his move back to PDX. Kelly retired in 2017 from ZGF Architects and is happy to be back in the Rose City.
Zoe Ezechiels
Geoff Gifford
Jay Griffith
Meg Griffith
Don Levine
Terry Parker
Born in Portland and starting at the age of four, Terry grew up in the Rose City Park Neighborhood attending Charles Rice, Rose City Park and Madison High schools. Continuously living in the neighborhood, now retired and serving as Rose City Park Neighborhood Association Board member and on the Land Use and Transportation Committee; most of Terry's career was in the yellow page industry as a National Account Representative working with Customer Marketing Representatives hired by national corporations to place advertising in up to 300 yellow page directories within a 14 state region. Terry also has held positions in automotive related fields and as a Supply Center Manager for a three state savings and loan… (Click to View Full Bio)